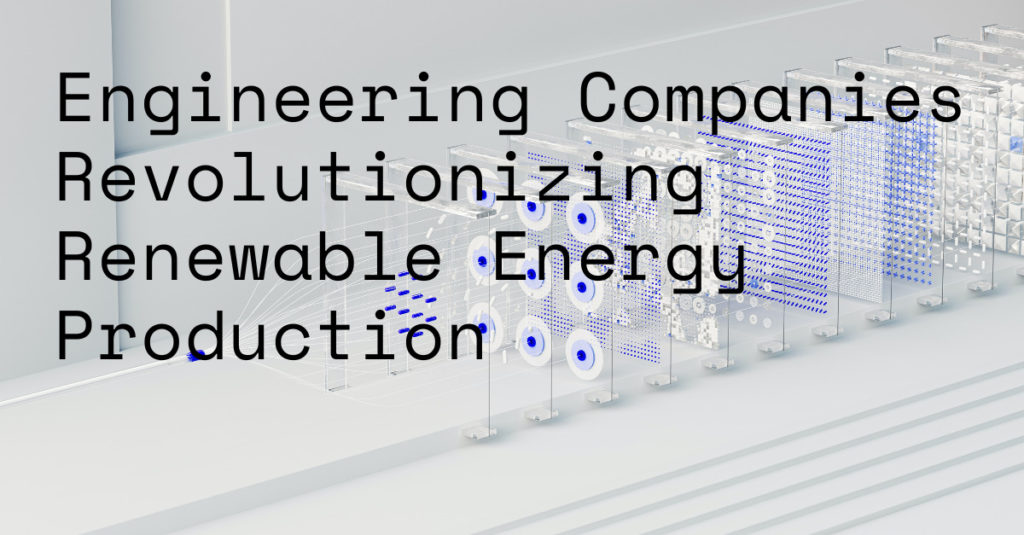 Producing energy from renewable sources is essential in moving toward a more sustainable future.
Innovative engineering firms are emerging with state-of-the-art technologies to change the generation of renewable energy as the need for such sources rises. 
Some of the most promising new engineering ventures making waves in the renewable energy industry are profiled here. These companies are changing the face of energy production by exploring previously unthinkable avenues, from solar power to wind energy.
SunPower
SunPower is an American solar panel manufacturer that was established in 1985 and is headquartered in California. Solar solutions for homes, businesses, and utilities are offered, and the company has received accolades for its cutting-edge products and environmental dedication. 
Tesla Energy
Tesla Energy, founded in 2003 and headquartered in California, USA, is a wholly owned subsidiary of Tesla, Inc. that focuses on solar energy storage, solar photovoltaic panels, and solar thermal roof tiles. As a result of the variety of goods they provide, it is now much simpler for homes and businesses to create and store their own renewable energy. 
Siemens Gamesa Renewable Energy
Established in 2017 with headquarters in Spain, Siemens Gamesa Renewable Energy is a frontrunner in the global wind turbine industry. In an effort to reduce the price of renewable energy, they provide a variety of onshore and offshore wind energy options. 

Enphase Energy
Enphase Energy is a supplier of energy management solutions for residential and commercial solar energy systems. 
The company was founded in 2006 and has its headquarters in California, USA. They provide a variety of microinverters, storage options, and monitoring services that facilitate the production and management of renewable energy on the part of residential and commercial customers. 
EON Energy Group
The EON Energy Group – EON Energy, headquartered in Germany, was established in the year 2000 and is a frontrunner in the market for renewable energy solutions and services. To aid in the shift to renewable energy sources, they provide a variety of goods and services, including wind and solar energy systems, energy storage solutions, and energy management services.
Start using Valispace for Renewables Development and Waste Less of your Engineer's Energy
Valispace is a powerful tool for engineers building renewable energy products. It provides a centralized platform for storing and managing engineering data, which is critical for complex projects like renewable energy systems. With Valispace, engineers can collaborate efficiently, reducing errors and saving time. 
The software also automates repetitive tasks, such as updating drawings and calculations, freeing up time for engineers to focus on more critical aspects of the design. Additionally, Valispace integrates with other engineering tools, such as simulation and testing software, allowing engineers to easily access the data they need and streamline the design process. 
All of these features make Valispace an essential tool for engineers building renewable energy products, helping them to work more efficiently and effectively, and deliver high-quality systems to their customers.
Book a call with a Valispace expert today and see how it fits into your bespoke project.