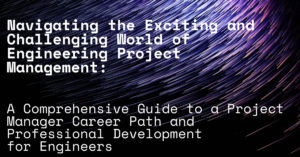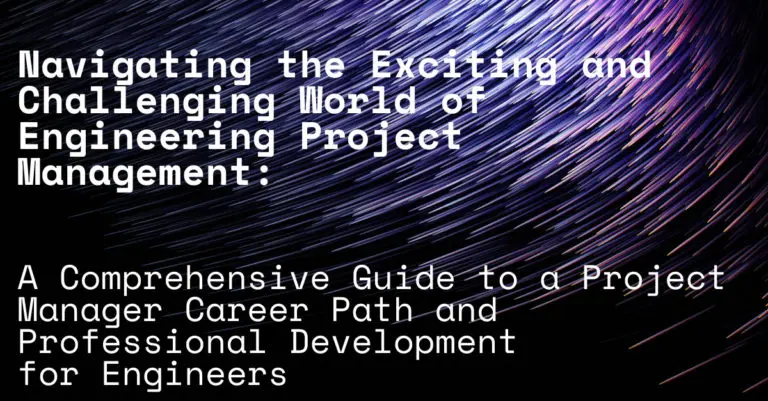 Engineering project management is a rewarding and challenging professional path that entails supervising the development, implementation, and completion of engineering projects. You will be accountable as a project manager for ensuring that projects are completed on schedule, within budget, and to the satisfaction of all stakeholders. This article will look at the education and training required for an engineering project manager, the typical career path and the job's difficulties and benefits.
What exactly is engineering project management?
The application of knowledge, management skills, tools, and procedures to project activities to achieve project requirements is known as engineering project management. It entails the planning, implementing, and monitoring of construction projects from beginning to end. As an engineering project manager, you will manage the project from start to finish, including a budget, scheduling, and resource management. You will also supervise the project team, which may comprise engineers, architects, and other construction specialists. You will require good managerial abilities and a firm grasp of the technical components of building projects to succeed in this profession.
Education and training
An engineering project manager's education and training requirements vary according to industry and position. Typically, a bachelor's degree in engineering, construction management, or a related discipline is necessary, while entry-level employment may require an associate's degree. A master's degree in project management or a comparable field is also joint among engineering project managers.
Project management skills certificates, such as the Project Management Professional (PMP) or the Certified Construction Manager (CCM), can also be helpful. Continuing education and professional development are also essential for engineering project managers to keep current with industry developments and best practices.


Professional development & career path
An engineering project manager's traditional career path begins with an entry-level role where the average salary will be low, such as assistant project manager or project engineer. With experience, you can move to the position of director of project management or vice president of construction. You can then advance to more senior jobs and management roles, such as senior project manager or construction project manager.
Engineering project managers can find employment in various industries, including construction, manufacturing, and engineering consultancy. According to Payscale, engineering project managers have a great earning potential, with the typical income being over $92,000 per year. The job future for engineering project managers is likewise promising, with the Bureau of Labor Statistics forecasting a 7% increase from 2019 to 2029.
Obstacles and rewards
Working as an engineering project manager might take much work since you frequently have to operate under tight timelines and financial limits. You will also manage a team of professionals, which may be difficult at times. Risk management is also a vital aspect of the work, as you must be able to detect and mitigate any project hazards.
Despite these difficulties, there are several benefits to the profession. Seeing a project through to completion and successfully delivering the project to clients can be pretty satisfying. Furthermore, the income potential for engineers that manage projects is often substantial, with several prospects for growth in the sector.
Conclusion
Engineering project management allows you to explore both the engineering and managerial side of each project. It's challenging as it involves different set of skills and the ability to quickly jump from one topic to another. Nevertheless, it's a job that projects your career as it gives the responsibility of overviewing complex  engineering projects from start to end.