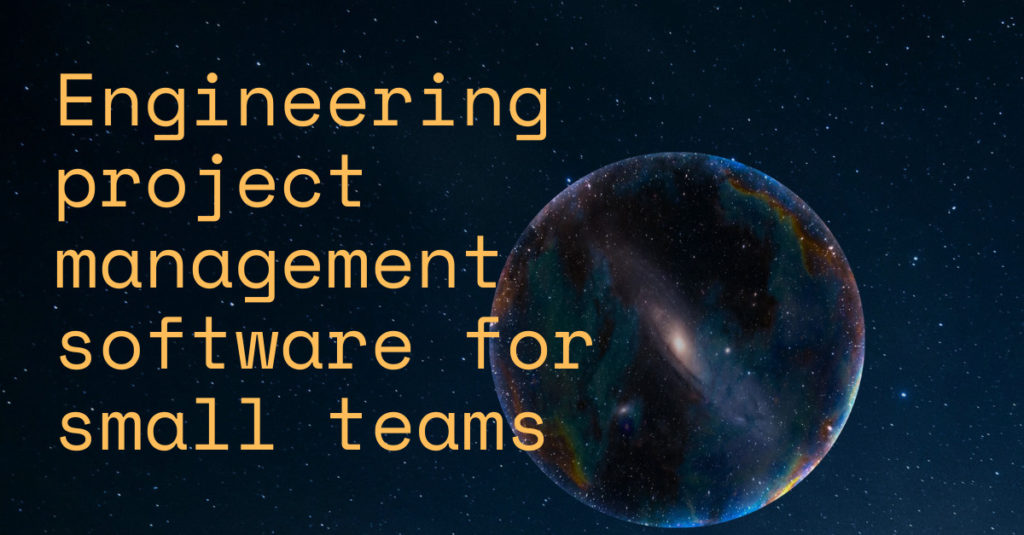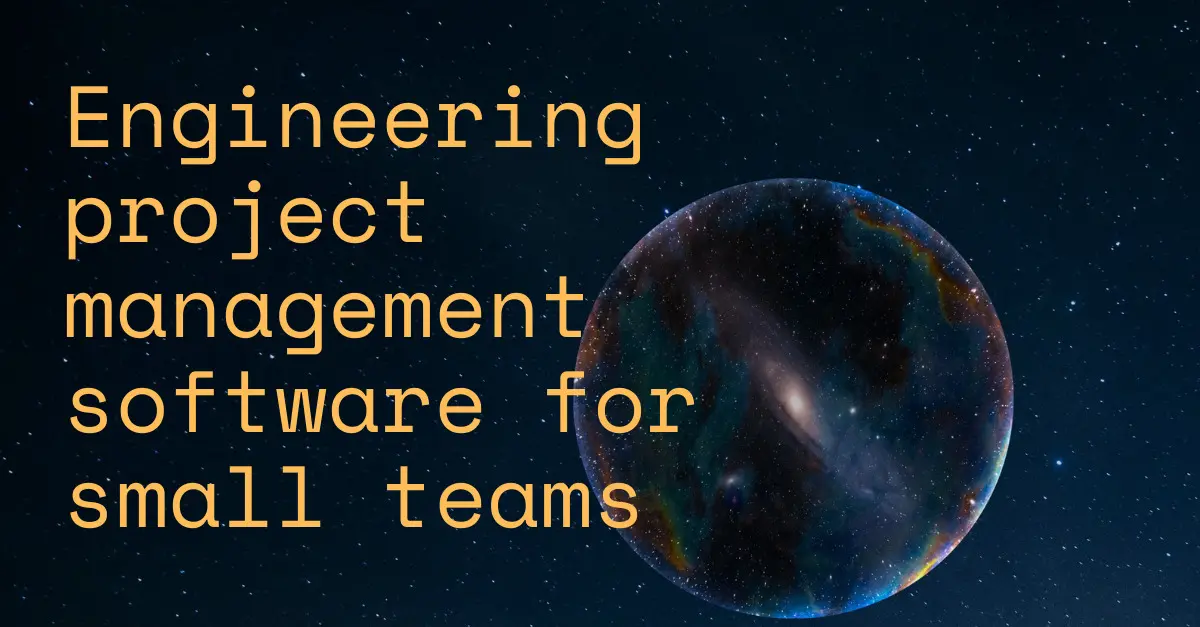 Engineering project management software has become an essential tool for small teams trying to organize and execute projects effectively. Project management software enables teams to improve communication and collaboration while also meeting deadlines and sticking to budgets.
Why do Small Teams Need Engineering Project Management Software?
A shortage of resources is one of the most typical issues for small teams. Smaller teams are typically overburdened and unable to handle numerous projects at the same time. There may be delays and missed deadlines, as well as increased stress and burnout among team members.
Engineering project management software can help small teams finish difficult projects more efficiently by better allocating resources and prioritizing tasks.
Small teams often confront communication and teamwork challenges. Because small teams usually operate remotely, it can be challenging to keep everyone on the same page. This can lead to misunderstanding, errors, and a lack of accountability.
And a great project management software can assist small teams in staying connected, communicating effectively, and tracking project status even when working remotely.
A lack of visibility into project progress is another source of frustration for small teams. Smaller teams may not always have the luxury of having a professional project manager, and team members may struggle to grasp how their specific duties fit into the wider project.
But the right software solutions can help small teams visualize project progress and identify potential barriers early on.
Engineering project management software, from paid to free versions, can help overcome the unique project management issues smaller teams confront.
By optimizing workflow, boosting communication and cooperation, and offering visibility into project progress, the right software can assist in completing tasks more efficiently and effectively.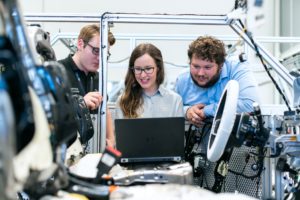 Engineering Project Management Software Types
There are various types of engineering project management software available, each with its own set of benefits and drawbacks. Task management software, for example, is intended to help teams organize and prioritize activities.
This software, which often contains features such as task lists, calendars, and reminders, can assist teams in completing all assignments on time.
Task management software can assist teams in staying organized and on top of their to-do list. One negative is that it may not provide enough information about how the tasks fit into the overall project and how they are developing.
Another sort of engineering project management software is project planning software. This program is designed to help teams plan and organize their projects from start to completion.
Gantt charts, timetables, task dependencies, and resource management tools are common, and they can help teams see project progress and identify potential barriers early on.
The use of project management software has the advantage of providing a clear overview of the project's status and timeframe. However, it may lack adequate collaborative tools such as real-time editing, commenting, and file sharing.
A third form of engineering project management software is collaboration tools. These solutions are designed to help teams communicate and collaborate more successfully, even when they are working remotely.
They often contain capabilities such as chat, video conferencing, and file sharing, and can help teams stay connected and share information more quickly.
Small teams will have to search the world of project management software for the application that will provide the best management solution because various forms of engineering project management software are available, each with its own set of benefits and drawbacks.


Best Project Management Software for Small Engineering Teams: What Features to Look For
While assessing engineering project management software alternatives for small teams, engineers should look for features like:
scalability
ease of use
integration with other tools
real-time collaboration and editing
& comprehensive reporting and analytics capabilities
Small teams usually have limited resources, so the software they use must be able to expand and adapt as their team and projects grow.
Because of this, the software should be able to handle a rising number of projects and team members without becoming bulky or difficult to use. Popular applications having scalability characteristics include Valispace, Asana, and Jira Software.
Another key factor to consider is usability. Because small teams usually lack dedicated project managers, it is vital that the software be easy for team members to use and navigate.
The software should be straightforward and uncomplicated, with an intuitive and user-friendly interface.
Integration with other programs is another crucial characteristic to look for. Because small teams commonly use many tools to handle various elements of their projects, the software they choose must be able to interface with these other tools.
The program should be able to interact with other tools such as design software, communication software, and accounting software. Popular application with integration features is, for example, Jira Software.
Another key aspect for small teams is real-time collaboration and editing. Because of the advent of remote working, it is vital that the software allows all team members to access, edit, and comment on documents in real time.
This will help the team reduce project delays and increase accountability. Popular software with this capability includes Google Docs, Microsoft Teams, and Valispace.
Finally, search for software with advanced reporting and analytics features. This will help small teams understand the progress of their projects and anticipate future bottlenecks. Popular tools such as Jira Software, Monday.com, and ClickUp include this feature.
The software of choice for engineers looking to combine all of these characteristics is Valispace. Speak to one of our experts here and see how it can assist in the progress of your engineering project, and allow your whole team to make better decisions.
Putting an Engineering Project Management Tool in Place
Implementing engineering project management software for small teams may appear difficult at first, but with the right strategy, it can be a quick and simple procedure.
One of the first tasks is to choose the best software for your team's requirements.
This includes analyzing the numerous possibilities and considering issues such as scalability, convenience of use, and integration with other technologies.
Following the selection of software, it is vital to involve your team in the implementation process to ensure that everyone is on board and understands how to utilize it efficiently.
It's really important that everyone on your team is comfortable with the software and knows how to use the various capabilities. It is also a good idea to have a dedicated support system, such as an internal help desk or a dedicated team member who can provide continuing support.
Integrate the tool into your team's workflow after training. This includes incorporating the software into your existing processes and procedures, such as how you handle projects, deadlines, and progress reports. This may necessitate some trial and error, but being versatile and willing to make changes as needed is key.
Another important stage is to create precise standards and protocols for utilizing the program. Creating best practices for communication and collaboration, as well as establishing roles and permissions, can all be part of this.
This will  guarantee that everyone on your team is on the same page and understands how to utilize the software efficiently.
Finally, it is vital to regularly analyze and evaluate the software's performance. Project completion rates, team productivity, and user satisfaction are all key metrics that can be tracked. This can help you find areas for improvement and make necessary changes.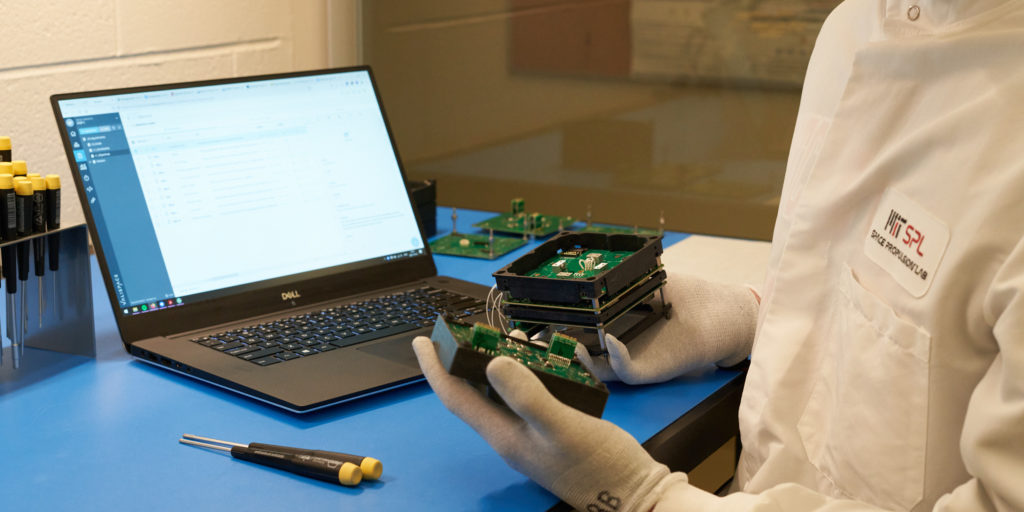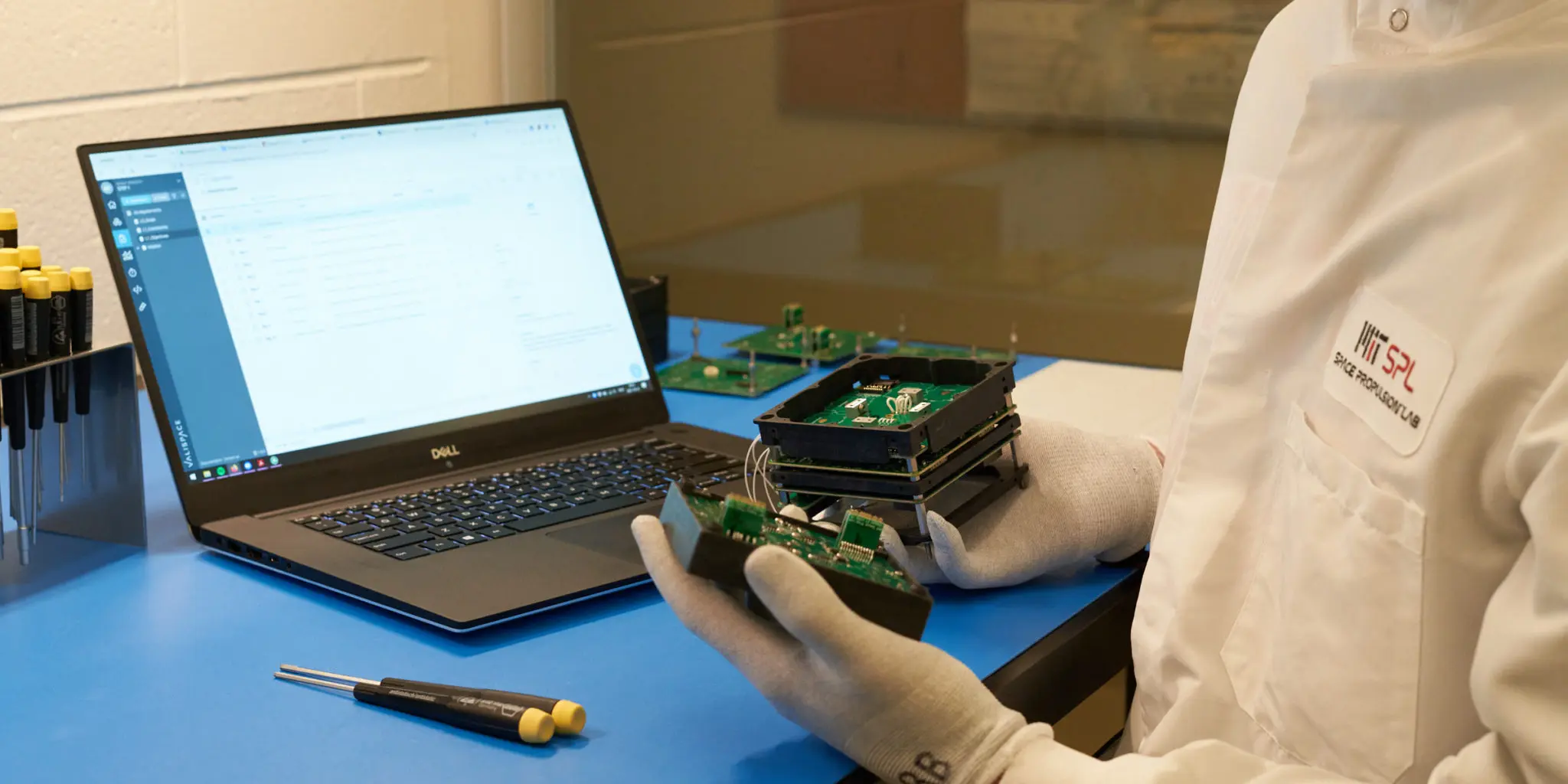 To wrap-up, engineering project management software can play a critical role in assisting small teams in overcoming the unique project management challenges they face.
The software can help small teams complete projects more efficiently and effectively by streamlining workflow, improving communication and collaboration, and providing visibility into project progress.
Engineers should consider implementing engineering project management software for their small teams in order to improve efficiency, collaboration, and keep track of deadlines and budgets.
Small teams can achieve project goals (and excel them!) and meet stakeholder expectations with the right software and implementation approach.