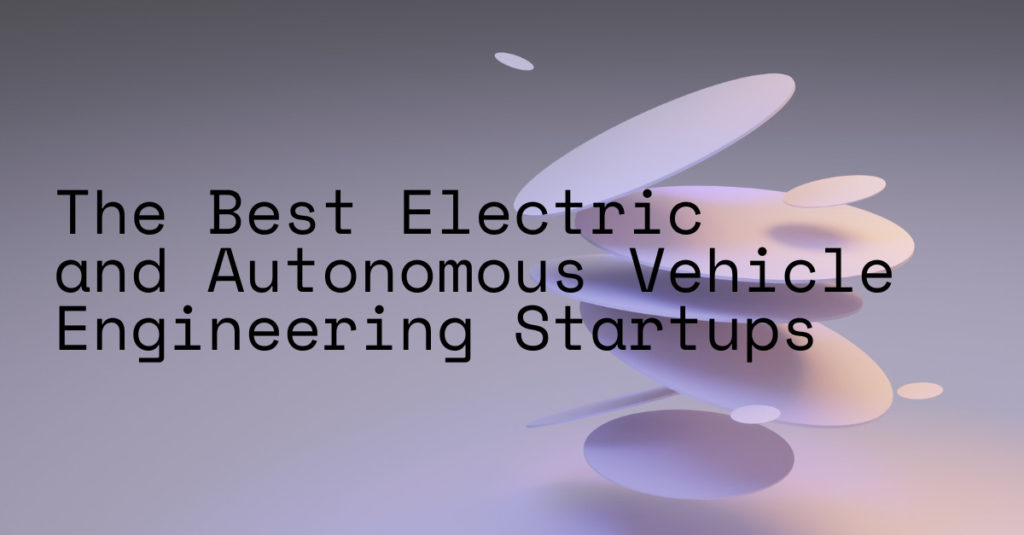 Technology is causing rapid developments throughout all sections of society, and potentially none more so than the automotive industry.
There are a myriad of startups that are revolutionising the ways in which we move ourselves and move the goods we want. 
Vehicles manufactured by these forward-thinking businesses are safer, smarter, and greener than ever before because of the incorporation of technology like electric powertrains, sophisticated sensors, and artificial intelligence. These new companies are driving change in the automobile sector, from electric cars made by Tesla to delivery trucks made by Volta Trucks.
In this piece, we'll investigate the engineering behind some of the most promising new electric and autonomous car firms.
Tesla
Tesla was founded in Palo Alto, California. Established in 2003. Model S, Model 3, Model X, Model Y, and the Roadster are just some of Tesla's well-known electric automobiles. The business also offers solar panels and energy storage options. Tesla intends to enhance production and add new models to its inventory of electric vehicles to satisfy growing demand throughout the world.
Waymo
Location: Mountain View, California's Waymo headquarters. Initially known as the Google Self-Driving Car Project, it began in 2009. Waymo's primary mission is the research, design, and production of autonomous car systems and driverless transportation services. Waymo One is the company's most well-known offering; it's a commercial, autonomous taxi service in Phoenix, Arizona. Waymo has ambitious aspirations to bring its autonomous car innovation to new markets and sectors in the near future.
Cruise
Cruise is a company headquartered in the Bay Area of California. Establish in 2013. Cruise, a division of GM, is working on autonomous vehicle technology for use in ridesharing and delivery services. The most talked-about offering from the firm is its driverless car technology, which is being tested in cities like San Francisco and Phoenix right now. In the not-too-distant future, Cruise will provide its autonomous driving service to a number of locations.

Rivian
Rivian is bases in Plymouth, Michigan and was Initiated in 2009. Rivian is an electric vehicle producer that offers off-road vehicles and commercial trucks. The R1T pickup truck and the R1S sport utility vehicle are the company's best-sellers. With an eye toward the future, Rivian intends to keep working on and releasing additional electric cars.
Nuro
Mountain View, California is home to Nuro. Launched in the current year (2016). Nuro is a logistics firm that uses a fleet of autonomous cars to transport packages. The R1 automated delivery truck is the company's flagship product. Nuro hopes to provide its driverless delivery service to a wider range of consumers and organizations in the near future.
Proterra
In Burlingame, California, you'll find Proterra. Established in 2004. Proterra creates all-electric buses that don't release any harmful gases into the atmosphere. The electric buses manufactured by the firm are particularly well-liked by U.S. public transportation systems. More cities will soon have access to Proterra's electric transportation systems, which the company hopes to expand upon.
Zoox
Zoox is a company based in Foster City, California. 2014 marks its inception year. Zoox is a transportation technology and autonomous vehicle development company. The autonomous vehicle platform is the company's flagship offering, and it will be used in the company's ride-hailing and delivery services. In the near future, Zoox will begin offering its autonomous transportation services.
Pony.ai
Pony.ai is a Fremont, CA company. Launched in the current year (2016). Pony.ai is a technology business for driverless vehicles that offers services including ride-hailing and logistics. Autonomous vehicle platforms developed by the business are being tested in China and the United States. Pony.ai hopes to keep improving and expanding its autonomous car technology in the years to come.
AutoX
San Jose, California is home to AutoX. Launched in the current year (2016). AutoX is an AI-driven tech startup that creates and licenses autonomous driving software for vehicles. The autonomous driving platform is the most talked-about product of the corporation, and it is already being tested in ride-hailing and delivery service trial programs. In the future, AutoX hopes to expand its offerings of autonomous driving solutions to a wider range of markets.
New Tooling and Development Unites these Automotive Startups
Before an automobile engineering business can begin to grow, a number of essential approaches and best practices must be considered. In terms of new technologies for developing all kinds of modern vehicles, don't look past Valispace.
Valispace is a low-cost engineering software solution and is helping automotive companies develop industry-challenging vehicles.  One of its distinguishing features is its ability to connect requirements to engineering data, allowing development teams to track and manage needs in real-time while simulating and testing various system configurations.  This can reduce delays and rework, saving time and money. Valispace is also simple, allowing development teams to get up and running quickly. Valispace is designed to be scalable, allowing startups and scale-ups to scale up or down as their business evolves.
Valispace may be the appropriate fit for your needs if you're a startup or scale-up searching for a cost-effective engineering software solution to streamline your development process.
Book a call with a Valispace expert today and see how it fits into the needs of your bespoke project.