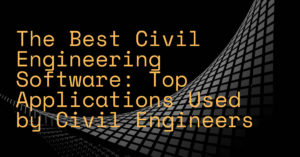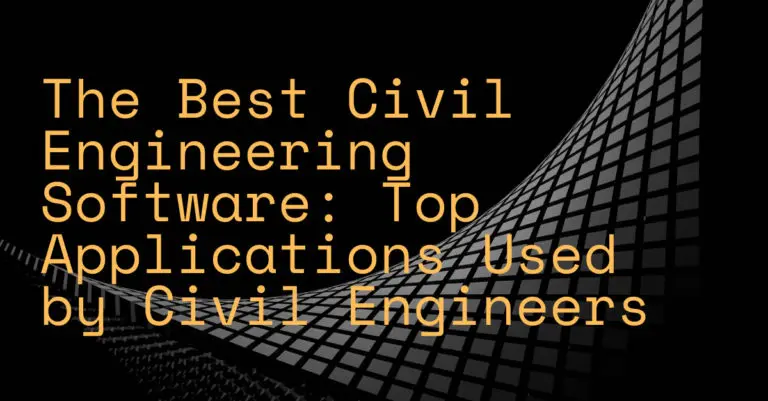 Civil engineering has become more reliant on software tools to help design and study buildings and infrastructure projects as technology improves.
From computer-aided design (CAD) software to project management tools, the software has become an essential component in civil engineers' design and development processes. In this post, we will look at some of the most popular and successful software tools used by civil engineers nowadays.
Design software is one of the essential software tools for civil engineers. Engineers may generate precise 3D models of structures and infrastructure projects using programs like AutoCAD Civil 3D, Revit, and Bentley Systems.
These models may then be used to evaluate the performance of the design and make any required improvements before construction.
These software packages also feature significant parametric design and geometry manipulation capabilities, which increase the design process's efficiency and correctness.
Software for Project Management
Complex civil engineering projects can be challenging to manage, which is why project management software is essential for civil engineers. Programs like Primavera P6 and Microsoft Project assist engineers with project planning, scheduling, and tracking.
These software programs enable engineers to readily monitor the status of their projects, identify any problems, and make necessary revisions.
Software for Structural Analysis and Design
Civil engineers who work on construction and infrastructure projects need structural analysis and design software. To simulate and study the behaviour of structures under varied loads and situations, programs like SAP2000, ETABS, and STADD are often utilized.
These tools enable engineers to anticipate possible concerns and make required changes before the structure's construction.


Transportation Design Civil Engineering Software
Another valuable tool for civil engineers is transportation engineering software. Transportation simulation and analysis software like Synchro, Vissim, and TransModeler provide significant insight into the movement of cars and people, allowing engineers to develop safer, more efficient transportation systems.
GIS (Geographic Information Systems) software is another significant software package for civil engineers. 
Civil engineers may acquire, store, analyze, and present geographic data using ArcGIS, QGIS, and MapInfo GIS software. This information may help plan and develop infrastructure projects, including roads, bridges, and buildings.
Civil engineers often use project management software to help them organize and track their projects. Engineers can use programs like Primavera P6, MS Project, and Valispace to develop project timetables, allocate tasks, and manage resources. 
This software may be used to keep projects on track and under budget and keep all stakeholders informed of project progress.
Finally, civil engineers make precise drawings of their plans using drafting software. AutoCAD, MicroStation, and SketchUp are popular tools for creating 2D and 3D designs of roads, bridges, buildings, and other infrastructure.
Valispace: Design Software for Civil Engineers
Valispace is a piece of software that assists civil engineers in connecting real-time requirements and the system model, boosting traceability throughout the development process.
It offers civil engineers a single platform for collaboration and project management. Civil engineers can easily manage and track their projects with its comprehensive design tools, ensuring that all necessary standards are met and that their designs are optimized for performance and safety.
Valispace's user-friendly interface makes it easy for team members to communicate and collaborate, making it a perfect solution for civil engineering projects needing collaboration across several teams and departments.
Valispace's capabilities may also be tailored to match the unique needs of each project, book a call to discuss bespoke requirements and assess their suitability for your project.