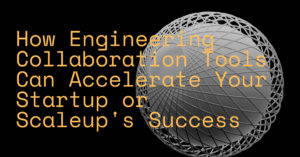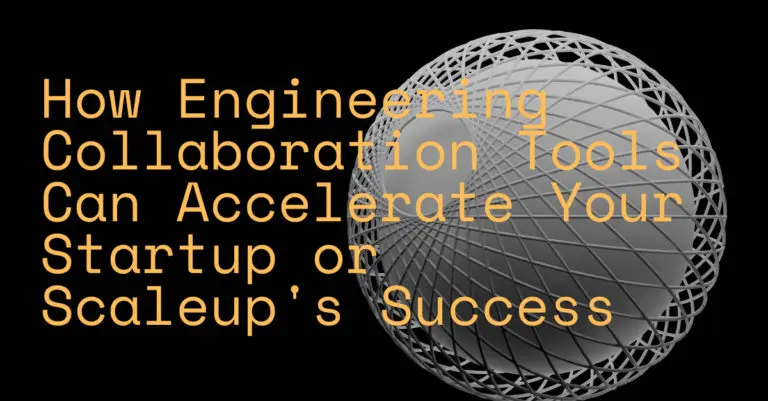 Collaborative engineering platforms are critical tools for startups and scaleups because they enable teams to collaborate rapidly and effectively to bring innovative technologies to the market.
These platforms serve as a single repository for all project-related information, including requirements, design papers, and testing data, allowing team members to access and change this information in real-time easily.
The Advantages of Collaborative Tools for Scaling Startups
Communicating in real-time is one of the most significant advantages of adopting a collaborative engineering platform for startups and scaleups.
This feature enables numerous team members to work on the same document simultaneously, decreasing the possibility of errors and delays throughout the development process.
Furthermore, real-time cooperation enables faster issue resolution since team members may communicate and handle any emerging issues.
The capacity to automate many tasks in the product development process is another advantage of adopting a collaborative engineering platform.
This involves automating data analysis and administration, which allows engineers to focus on other critical responsibilities. 
Automation can accelerate the product development process, resulting in a shorter time-to-market and increased overall efficiency.
Collaborative engineering systems also serve as a single repository for all project-related information, making it simple for team members to view and change this data in real-time.
This feature can aid team member communication and collaboration, resulting in a more efficient and productive product development process.


Valispace: Your Next Collaborative Engineering Platform?
Valispace is an engineering collaboration platform that is ideal for startups and scaleups. It integrates requirements with system modelling to promote traceability throughout the development process.
The platform is adaptable to the individual demands of every project, making it an excellent alternative for startups and scaleups in need of a flexible solution.
Valispace also provides automation technologies to streamline the development process and increase productivity. Its real-time monitoring capabilities enable teams to track progress and make educated choices.
Collaborative engineering platforms are an essential tool for startups and scaleups. They provide several advantages, such as real-time collaboration, automation, and centralized information management.
Valispace is a platform for collaborative engineering that is excellent for startups and scaleups. It is a software solution that runs on the cloud and provides a centralized project management and communication platform.
Because of its user-friendly interface and adaptability, it is suitable for any project, and its components may be changed to meet the unique requirements of each project.
Valispace's automation, maintenance and real-time monitoring capabilities make it an ideal option for hardware engineers looking for a more effective and productive approach to project management.
Another benefit of utilizing Valispace is its adaptability. The platform can be tailored to the bespoke needs of every project, making it excellent for startups and scaleups with specific needs and that need to connect with other engineering tools.
Valispace is worth exploring if you're a startup or scaleup wanting to optimize your engineering processes.
To learn more about Valispace's services or to schedule a trial, please get in touch with our experts and be on your way to smarter and faster engineering.