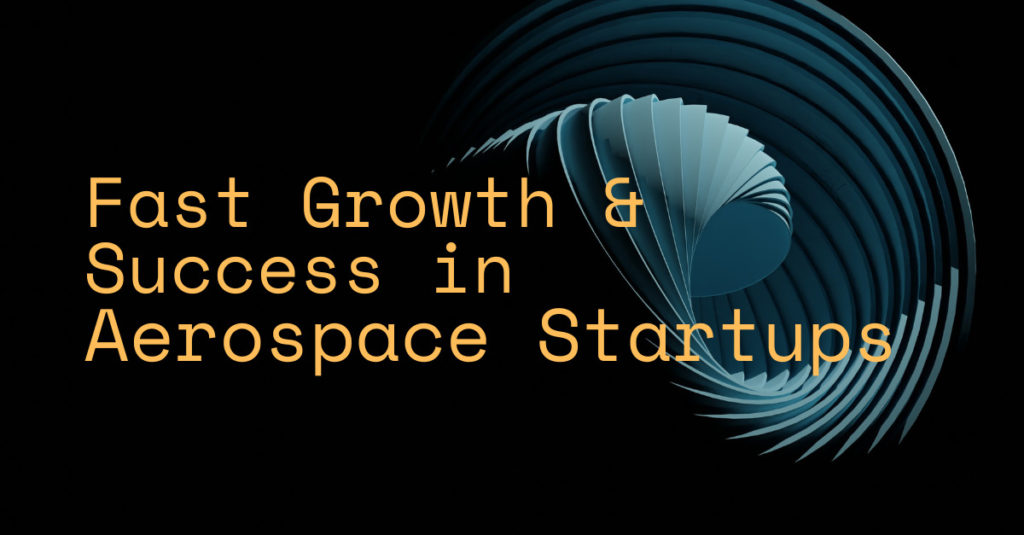 The number of aerospace companies is on the rise, and with that rise comes a greater demand for creative ideas and a laser-like concentration on success.
There are a number of crucial elements to think about if you want to expand rapidly and succeed. 
Strong management, innovative technology, sufficient money, market awareness, and networking opportunities are just a few of the variables that will be discussed in this article as they relate to the success of aerospace companies.
Build a Strong Management Team 
Having a solid management team is essential for the success of any new business, and aerospace companies are no different. It is crucial to have seasoned management at the head who can steer the firm through the difficulties of expansion and development. Also, it's important to have a multi-talented group, because everyone on the team has something special to offer. 
To make sure that everyone on the team is pulling in the same direction, it's crucial that they be able to communicate effectively and work together.
Innovative Technology and Modern Engineering Software
Aerospace companies that want to expand quickly and stay ahead of the competition need to adopt state-of-the-art systems engineering techniques. Keeping up with the latest innovations and developments is essential in today's aerospace sector.
Here's where Valispace comes in: it's a cutting-edge systems engineering tool that facilitates teamwork by giving engineers a place to store, share, and collaborate on their engineering data in one convenient location, thereby enhancing collaboration, streamlining processes, and minimizing mistakes. 
Aerospace start-ups may get a leg up on the competition and keep expanding and succeeding by using Valispace and other modern engineering software solutions. 

Startup Funding and Investment
All new businesses, including those in the aerospace industry, require a healthy infusion of capital in the form of initial finance, and the aircraft industry is no different. Although seed money is essential for launching a business, steady funding is required to sustain it as it expands.
Achieving financial success requires careful consideration of available financing possibilities and the cultivation of connections with potential investors.
Market Awareness and Understanding
Understanding Your Market Aerospace companies need to take the time to learn about their potential consumers' demands and needs.
Insights gained through market research and analysis may help businesses better understand and respond to client needs, leading to more successful marketing campaigns and increased sales.
Networking and Partnerships
Networking and forming strategic alliances with established companies and thought leaders in the aerospace sector may provide enormous benefits for new entrants to the field.
Developing these connections may open up doors to new markets, mentoring possibilities, and useful resources for the company's further success.
Make your Aerospace Startup Fly
In order for an aerospace company to succeed, it has to have capable leadership, cutting-edge technology, sufficient financial backing, an understanding of the market, and the ability to network with other players in the industry. Aerospace companies may speed up their growth and ensure their success in the long run by concentrating on these fundamental criteria and regularly assessing and adjusting their approaches.
Valispace is a low-cost engineering software solution tailored to the demands of all aerospace startups and scale-ups.
One of its distinguishing features is its ability to connect requirements to engineering data, allowing development teams to track and manage needs in real-time while simulating and testing various system configurations. This can reduce delays and rework, saving time and money.
Valispace is also simple, allowing development teams to get up and running quickly. Valispace is designed to be scalable, allowing startups and scale-ups to scale up or down as their business evolves.
Book a call with a Valispace expert today and see how it fits into the needs of your bespoke project.