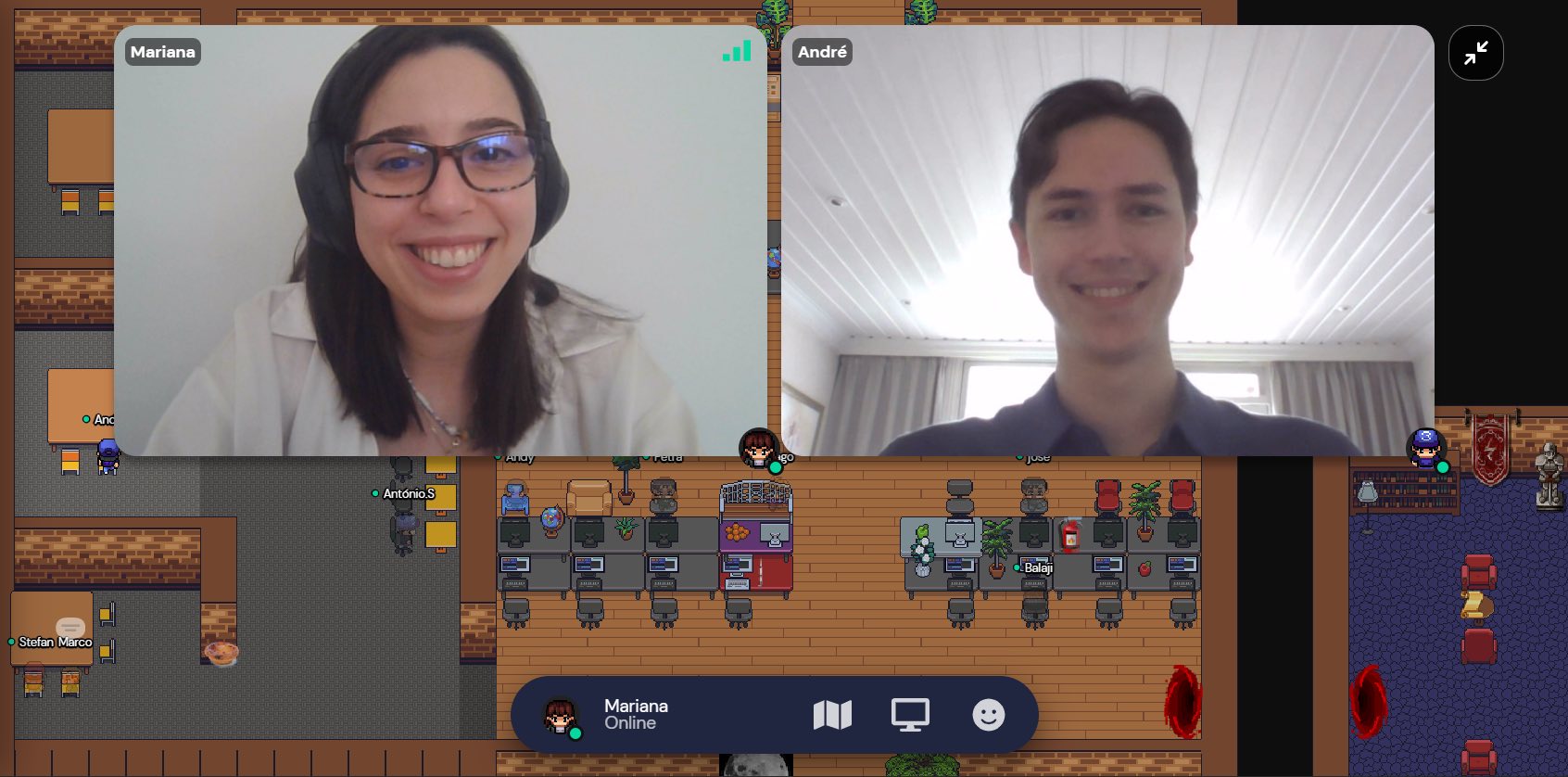 Welcome to ValiPeople, a series that explores the thoughts and views of Valispacers and takes a deeper look at the people behind the product. We'll post regular conversations based around a standard set of questions that asks different team members about work life and about, well, life in general. 
As André Nordbø's 6 months business internship @ Valispace draws to a close, People & Talent Manager, Mariana Henriques, tracked him down on Gather Town (our virtual office and workspace during Covid) for one last catch up and to talk about his time at the company, how the team manages to stay close whilst being in different countries & what an internship can do for achieving career goals. 
Tell me a bit about yourself. 
Hi! My name is André, I am 23 years old and I come from Oslo in Norway. Over the last few years I have been studying in Bergen for a bachelor's in Economics and Business Administration at the Norwegian School of Economics. While studying I have been active on the school baseball team and in student politics, while trying to squeeze in a few squash games a week for fun. Prior to joining Valispace I worked part-time in an environment- and sustainability-foundation, where my daily tasks were mostly related to finance and business development.
Why did you join Valispace to complete your internship?
I heard about Valispace through someone working at the company, and I immediately thought the product and the stage of the company's development was very interesting. I am fascinated by both technology and start-ups, so the company seemed to be a good fit for my personal interest. I was also told that internships at Valispace are typically the 'it is what you make of it' type of internship, and that the work days/tasks are extremely dynamic, which I found appealing. Wanting to get a high exposure to the vast variety of business cases and problem solving, I applied. 
How does a typical day look like for you?
The beauty of this internship is that almost no two days are the same. But in general, I have mainly been working with business strategy, implementation, data analysis and visualisation. Daily could be anything from customer analysis and market research to compensation strategy planning and upgraded CRM-system implementation. One common factor for all workdays is that I have a lot of freedom and responsibility, while still working closely with my mentor. 
How has your experience been working remotely?
Valispace has made working remotely very easy. There are systems in place that enable us to feel close while still being countries apart. We use Gather Town as our virtual office, and we have weekly social initiatives where we get to know each other better. For example, there is currently an internal challenge called 'Aiming for the moon', where we add up our mileage from running/biking/swimming to see how far we have reached to the moon. There is also something called 'Valiexplorers', which is an opportunity for team members to share a traveling experience and add it to our traveling map. On top of that, weekly there is room to let management know if you have the need for further assistance with regards to remote work. Truthfully, it has been very successful.
With my long term goal of working with advanced problem solving, startups and/or finance, this internship has without a doubt been the perfect springboard for my future career.
André Nordbø on interning at Valispace
What is your favorite thing about your internship at Valispace?
My clear favorite thing about working at Valispace is the culture, which has allowed me to feel like a fulltime employee from day one. I have been given responsibility when asking for it,  and I have been heard at all times, regardless of seniority of the person I'm speaking with. Valispace truly sees its employees as individuals, and helps with both professional and personal development, while still highly respecting that people have their own lives apart from work. To substantiate this; a personal experience was when my team was pushing deadlines with regards to the series A funding round. The moment personal life matters came in the way of work for a few hours, no questions were asked, because it was understandable that these things happen from time to time.   
How does this internship help you achieve your career goals?
This internship has taught me how to problem solve at all levels, how to conduct my own research, and how to feel confident in the work I present. I have practised working with people from all seniorities and different professional fields, which has improved my communication skills severely. Additionally, I have been able to significantly improve my spreadsheet skills by performing tons of analyses, supported by my team the entire way. With my long term goal of working with advanced problem solving, startups and/or finance, this internship has without a doubt been the perfect springboard for my future career. 
Tips for anyone that would like to join Valispace as an intern?
If you want to be part of something impressive, that is incredibly rapid-growing, and have a say from day 1, this is your kind of internship. You must be able to speak your mind and work independently, but you will have strong support from all angles along the way.
Does André's experience give you an urge to intern at Valispace? Email us at hiring@valispace.com and let's see if you fit.