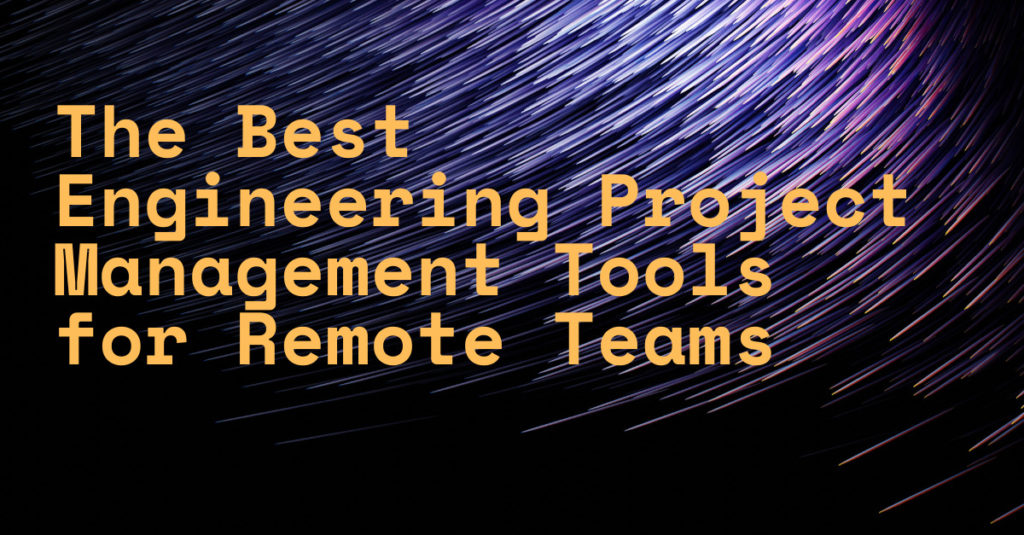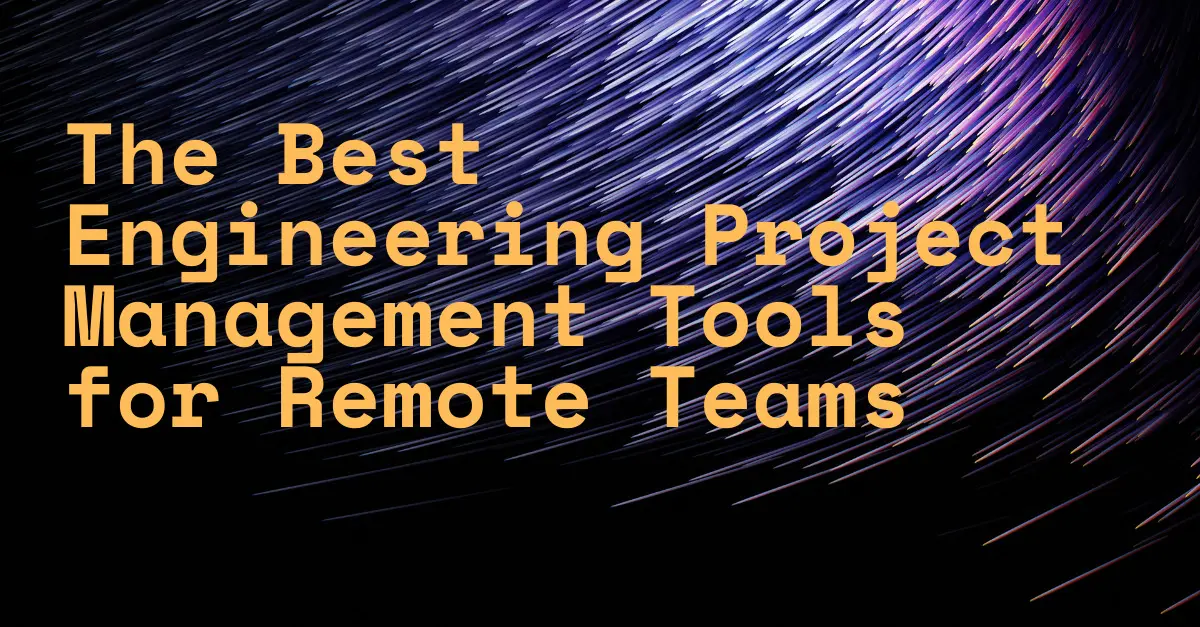 In today's fast-paced corporate climate, project management solutions for remote teams are becoming increasingly crucial. These tools assist project managers in successfully coordinating and managing their team members, tracking project progress, and ensuring projects are finished on time and within budget.
One of the main obstacles of remote teams is communication and cooperation. It may be tough to keep everyone on the same page when you have distributed teams that operate from various locations, time zones, and, in some cases, nations.
This is where project management software comes in since it aids team member communication and cooperation. In this blog article, we will look at the many engineering project management solutions available for remote teams and how they may improve communication, productivity, and cooperation.
Engineering Project Management Overview
Engineering project management is the process of planning, coordinating, and controlling engineering project execution. It entails directing the work of a group of engineers, designers, and other experts toward a single objective.
The essential components of engineering project management are project planning, project execution, project monitoring and controlling, and closure. These factors are crucial to the success of any engineering project and must be handled appropriately to guarantee that projects are finished on time and within budget.
Effective engineering project management is much more critical for remote teams. It may be challenging to keep everyone on the same page and ensure that projects are moving as planned when team members work from various places. By offering a centralized platform for communication and cooperation among team members, project management solutions can assist in overcoming this gap.
Types of Engineering Project Management Tools
Tools for collaboration
Collaboration tools are intended to help team members communicate and collaborate more effectively. They enable team members to share files, discuss project progress, and offer real-time feedback. Slack and Microsoft Teams are two popular collaboration solutions.
These tools are especially effective for remote teams since they provide a centralized management platform for communication and collaboration no matter where team members are situated.
Project management software
Project management tools are intended to assist project managers in planning, executing, monitoring, and controlling projects. Valispace, Asana and Trello are popular project management applications.
These solutions benefit remote teams by enabling project managers to assign tasks, assess progress, and monitor project deadlines from a single centralized platform.


Tools for communication
Communication tools are intended to let team members communicate in real-time (this is especially important for remote work and team collaboration). Zoom and Skype are two popular communication applications.
These technologies are especially effective for remote teams since they allow team members to interact in real-time regardless of where they are situated.
The Advantages of Engineering Project Management Tools for Remote Teams and Task Management
Improved communication and cooperation: Project management solutions give a centralized platform for team members to communicate and collaborate, which helps to increase communication and collaboration.
Increased productivity and efficiency: Project management tools enable project managers to assign tasks, track progress, and monitor project schedules, increasing team members' productivity and efficiency.
Improved project tracking and monitoring: Project management tools allow project managers to follow project progress and spot possible concerns early on, ensuring that projects are completed on time and within budget.
Increased flexibility and adaptation: Project management solutions enable remote teams to operate from anywhere, improving flexibility and adaptability and allowing team members to work from anywhere at any time.
How to Select the Best Engineering Remote Team Project Management Software
Identifying team needs
The first step in selecting the best project management solution is to determine your team's individual needs. Consider your team's size, the tasks you work on, and the amount of communication necessary.
Comparing the characteristics and capabilities of various tools
Once you've determined your team's requirements, you can begin comparing the features and capabilities of different project management software. Look for features like task management, Gantt charts, and real-time collaboration.
Testing and implementing the selected tools
Once you've narrowed down your selections, you may try out various free programs to determine which works best for your team. Once you've identified the finest project management solution for your needs, you can roll it out to your team and begin reaping the advantages of improved communication, higher productivity, and enhanced collaboration.
Conclusion
Engineering project management solutions are critical for remote teams as they give a consolidated platform for communication, collaboration, and project management.
As a best practice, while selecting a tool, it is critical to establish your team's needs, analyze the features and capabilities of several tools, and test the chosen tools before deploying them. This will help you select your team's finest project management solution and benefit from improved communication, higher production, and enhanced cooperation.
Find out how Valispace is the best project management tool for organizing your remote teams by signing up for a free trial period today.